Concreters Croydon
Whether you're building a new home, renovating an existing home or revamping an investment property, in Croydon and need professional concreting, Sanelli Concrete, your local Croydon concreters can help you.
From laying a concrete slab or foundation, having a concrete driveway or exposed aggregate driveway designed and laid, to concrete garden paths, or the best concrete solutions for your pool surrounds or shed slabs, Sanelli Concrete Croydon provide an eye for detail, a commitment to quality, and a prompt and efficient service.
With over 50 years' experience working in City of Maroondah in the concreting industry, Sanelli Concreters Croydon are the number #1 choice throughout Croydon, Croydon Hills and Croydon North.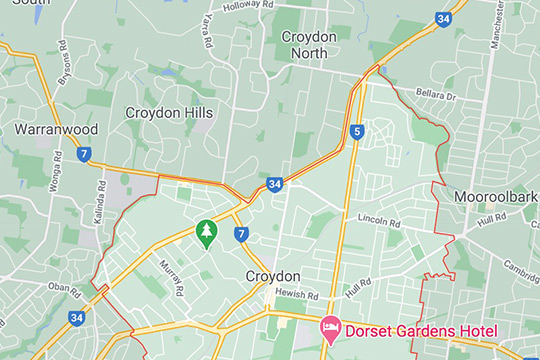 Croydon's concrete experts
 Residential & Commercial Concreters
A lot has changed in the world since Sanelli Concreting, a local family business was originally established in 1968, but our eye for detail, commitment to quality, prompt and efficient service and quality of workmanship hasn't changed.
We take great pride in producing the perfect concreting solutions for all our Croydon clients using only the highest-grade materials with a quality finish at an affordable price.
What's more we are results driven and complete all concreting works ourselves from excavation to completion.
We offer many concreting options including, exposed aggregate concrete, coloured concrete, pave cut concrete as well as plain and polished concrete solutions.
Whether its residential or commercial concreting you require, Sanelli Concreters Croydon,  are the number #1 choice for all concreting in Croydon, Croydon Hills  and Croydon North.
Looking for an exposed aggregate concrete driveway? Check out our exposed aggregate driveway colours and other concrete options here.
Commercial Concreting
For all your commercial concreting needs
Rural Concreting
For all your rural concreting needs
Frequently Asked Questions
Do you do both commercial concreting and residential concreting?
Yes, we offer concreting services for all types of properties. For all domestic, rural, commercial and industrial concrete projects, please get in touch with us today.
Do you only work in Croydon?
No, in addition to Croydon, we also carry out concrete works and projects in Croydon Hills, Croydon North, Warranwood, Warrandyte and thought all other surrounding areas.
Do you do concrete repairs?
Yes, we do concrete repairs and resurfacing. There are times when it makes more sense to repair old or existing concrete. If there are small cracks or minor pitting that you want to have fixed for aesthetic reasons, repairs and resurfacing could be a great option, both are cost-effective.
Sanelli Concrete can visit your business or home, to access the damage, and provide expert recommendations to repair or resurface. One advantage of resurfacing is that the floor can often be walked on in just a few hours.
What steps are involved in concreting?
There are essentially 4 x key steps in concreting:
Preparation of the concrete
Placement of the concrete
Finishing of the concrete
Sealing of the concrete
How long does concrete take to cure?
It all depends on the depth of concrete poured, the temperature outside, and the type of cement used in the mix.
On average, it takes around 2-3 hours to set and then around 7 days to fully cure. After that, it will continue to gain strength for about 28 days.
How soon can I walk or drive on my new concrete driveway?
Walking is generally acceptable after 24 to 48 hours unless the concrete was stamped or decoratively finished. In those instances, an extra day or two may be necessary
If you are planning to drive on newly finished concrete, we recommend that you wait seven to ten days.
Get in Touch - Open 7 Days a Week
Tony Sanelli: 0412 143 445
Tony Sanelli: 03 9726 0989
Santo Sanelli: 0402 082 653
Santo Sanelli: 03 9726 8311