Concreting Melbourne Eastern Suburbs
Whether you're building a new home, renovating an existing home or revamping an investment property, Sanelli Concreting has an eye for detail, commitment to quality, a prompt and efficient service, and is backed by quality of workmanship that you can rely upon for all your concreting needs.
We're experts in everything concrete from laying the slab and foundations, designing and laying your driveway, garden paths, right through to providing the best concrete solutions for your pool surrounds or shed slabs. We take great pride in producing the perfect concreting solutions.
Using only the highest-grade materials, we offer a number of concreting options including,
exposed aggregate concrete, coloured concrete, pave cut concrete as well as plain and polished concrete solutions with a quality finish at an affordable price.
"Quality Concreting without Compromise throughout Melbourne"
Our Concreting Capabilities Include:
Our Concreting Capabilities Include: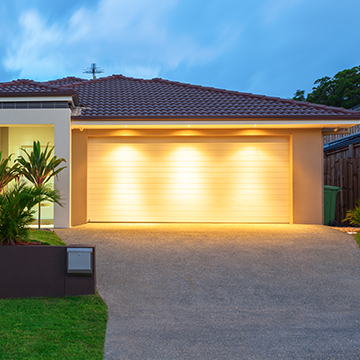 Exposed Aggregate Driveways
Exposed aggregate concrete is a decorative type of concrete that has natural stones from different sources such as riverbeds and quarries that are blended into the concrete.
Exposed aggregate concrete is one of our most popular concrete driveway finishes, because of its durability and toughness and its modern, contemporary look.
It's a perfect choice for any high-traffic areas, not only for driveways, but it's also an ideal choice for around swimming pools, patios, paths, walkways, entrance ways and more. It's also virtually maintenance free and only needs the occasional hose down to keep it in top order.
What's more with a large array of exposed aggregate concrete mixes to choose from, it's the ideal concrete to suit all homes and landscapes.
Just some of the exposed aggregate concrete colours you can choose from:
Please note that all exposed aggregate concrete colours may vary slightly and are subject to availability.
Coloured, Stamped, Stencil & Decorative Concrete
We can provide a variety of concrete colours and decorative finishes to choose from including stamped and stencilled concrete. You can enhance any concrete into a vibrant and attractive visual look with endless colour possibilities, beyond just grey cement!
Coloured concrete, which can also be stamped or stencilled, adds the dimension of patterns. It's an economical choice and will outlast concrete paint to add value and a great look to any project.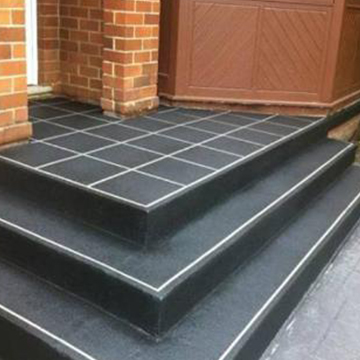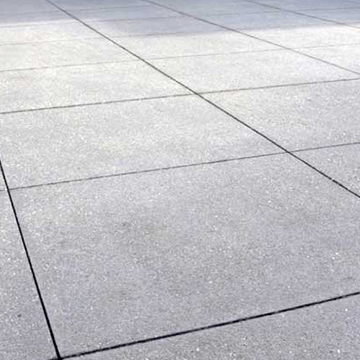 Pave Cut Concrete
Pave cut concrete or Saw cut concrete is achieved by saw-cutting concrete into either diamond patterns or straight-line squares. Visually it's very appealing and durable providing you with a paver look, but with the added benefit of no gaps, thus zero weed management and minimum maintenance.
Perfect for driveways, paths, alfresco and entertainment areas as well as pool surrounds.
Polished Concrete
Polished concrete has become increasingly popular in the last few years throughout Melbourne homes. In addition to applications within a home, polished concrete can make a practical and stunning look to any garage floor, or outdoors alfresco area.
One of the key benefits of polished concrete floors (not only in commercial applications) is that it's not only stylish, but it offers low maintenance. Talk to Sanelli Concreters about high-quality polished floor options.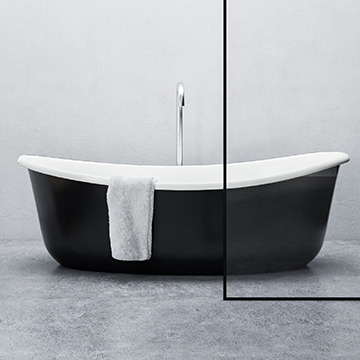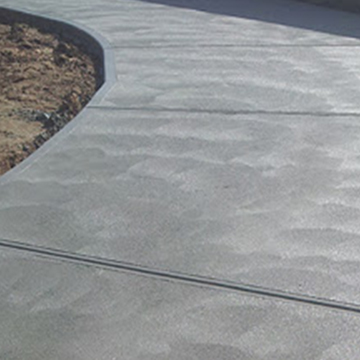 Plain Concrete
If you are looking for an economical or inexpensive way to concrete, and the most practical of all, plain concrete is the perfect solution. At Sanelli Concreting we only use the highest quality concrete mix sourced locally for local conditions and made from the highest quality materials.
Often used in footings, slabs, paths, ramps, driveways and cross overs and in excavation works It provides a firm, rigid, levelled surface.
It can also be finished with a stipple effect creating a slightly textured finish, or smooth for an easy clean surface.
Our Specialist Concreting Services Include:
Concrete Driveways
If you're looking for the best Concrete Driveways Specialist in Melbourne, look no further!
When it comes to concrete driveways, there is more than what meets the eye including durability, aesthetics and maintenance.
A concrete driveway is durable and can withstand the test of time. One of the major advantages of concrete is that it doesn't change its structure in high temperatures especially during Melbourne's hot summers. In fact, it is an ideal choice for Melbourne homes. The durability of the driveway structure also depends on the quality of the concrete material itself, and in the way which it is laid. This is why Sanelli Concreters are the number one choice for concrete driveways Melbourne.
A classic concrete driveway has a smooth, stippled or brushed finish making it a perfect match for modern homes. However, at Sanelli Concreters there are endless choices to style your driveway your way, we offer:
Coloured Concrete Driveways
Exposed Aggregate Driveways
Stamped Concrete Driveways
Stencil Concrete Driveways
With proper care and maintenance, your concrete driveway can remain in excellent condition for many, many years. Concrete driveways are very low maintenance and generally only require the occasional scrub and a brush and hose down to remove dirt.
A Sanelli Concrete driveway can add great functionality, aesthetics and value to your home.
Concrete Slabs & Footings
As one of the the most professional and renowned residential concreters in Melbourne's Eastern Suburbs with over 50 years' experience in the industry, we've been fortunate to have worked with some of the most reputable builders in Melbourne.
We offer a complete range of slab construction services, be it for a new house construction, renovation, extension or simply a concrete slab for a shed, any size!
We know the importance of any concrete slab foundation and the role it plays. That's why we give the utmost attention in all of our works to ensure the foundation/footing is not only strong but meets all the required Australian Standards.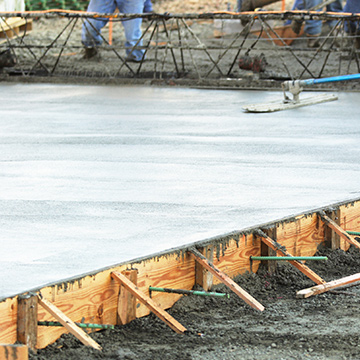 Get in Touch - Open 7 Days a Week
Tony Sanelli: 0412 143 445
Tony Sanelli: 03 9726 0989
Santo Sanelli: 0402 082 653
Santo Sanelli: 03 9726 8311